Exhibition Room 2 Japan's Ningyo from the Collection
Japan's Ningyo from the Collection
The museum owns many ningyo and related materials. One of its pillars is the ningyo collection assembled by the Nihonga (modern Japanese-style painting) artist Nishizawa Tekiho (1889–1965). His collection, which is known for its wide range and high quality, includes classic ningyo, folk toys, ningyo from other countries, and materials concerning ningyo shibai, a form of puppet opera. Japan's ningyo culture matured in the Edo period, when many types of ningyo emerged. In the 1930s, ningyo were recognized as an art, and a distinctively Japanese and highly diverse culture of ningyo developed. In this gallery, we present primarily classic ningyo from our collection.
Exhibition Guide
Ningyo for Seasonal Celebrations

Here visitors will learn about hina ningyo and various other decorative seasonal celebrations ningyo. Several types of hina ningyo introduced during the Edo period (1603-1868) are on permanent display, together with five musicians and three court ladies arranged on a wonderful tiered hina display adorned with various hina accessories, recreating the lively, vibrant atmosphere of the Hina Matsuri.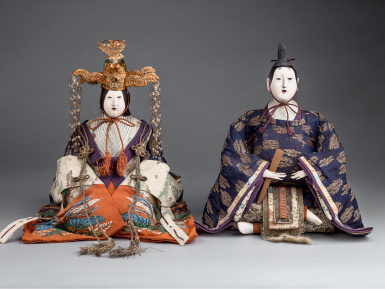 Hina ningyo, kokin-bina style
Classic Ningyo

Classical styles of ningyo introduced during the Edo period while the Hina Matsuri was growing in popularity are on display. Mysteriously auspicious designs, an exuberantly playful world of parody, a world both exquisitely small and exquisitely beautiful...the various classic ningyo on display reflect a distinctively Japanese aesthetic.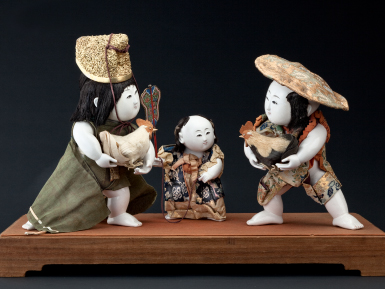 Gosho ningyo, A Cockfight
Creative Ningyo

In 1936 ningyo artists were allowed to exhibit at the first Reorganized Teiten. After World War II, ningyo artists were also designated as Holders of Important Intangible Cultural Properties (Living National Treasures). These creative ningyo express the individuality of their artists. Please enjoy exploring their distinctive worlds.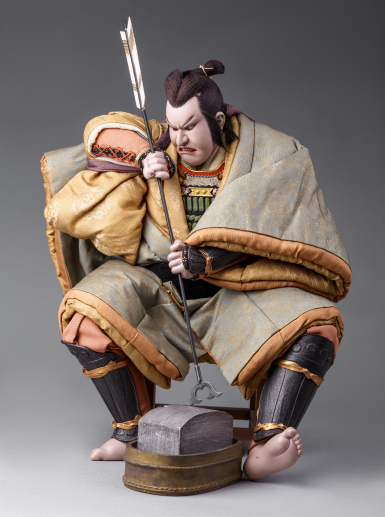 Ya-no-Ne, by Hirata Goyo
Folk Toys

During the Edo period, the custom of making ningyo and toys out of readily available materials, including clay, wood, and paper, spread among the common people. These objects, known as kyodo gangu, local folk toys, included decorations for seasonal events, toys for children, and souvenirs of temple and shrine visits, deeply rooted in people's beliefs and lifestyles.
Sagara clay ningyo